Our Work
HPE Discover 2022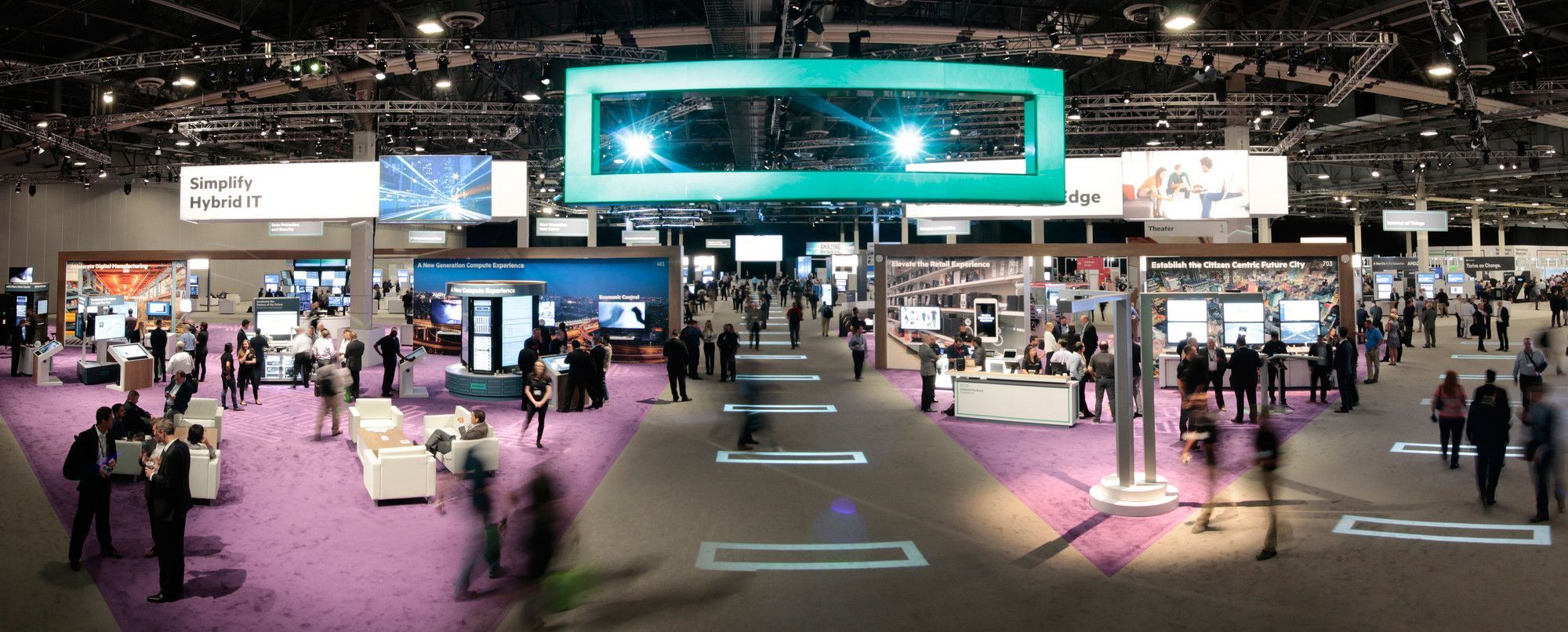 Overview
Positioned HPE as a market leader
What: Hewlett Packard Enterprise (HPE) made a strategic decision three years ago to transition its entire portfolio to an 'as-a-service' model by 2022, aiming to shift from a hardware-focused company to a software-led organization. With competition from major cloud players like AWS, Google Cloud, and Microsoft Azure, HPE focused on becoming a leader in the hybrid cloud market. 
Discover 2022, held live and in-person in Las Vegas after two years, provided an opportunity for HPE to announce the successful delivery of its promise. The event aimed to drive a cohesive narrative, outline the company's strategy and innovation roadmap, and reinforce HPE's position as a market leader in the cloud market. The pressure was on with only six weeks until the show.
How: Our strategy for HPE Discover leveraged insights from our research and the significance of it being HPE's first in-person event in over three years, combined with the achievement of delivering everything as-a-service by 2022. The focus was on driving a cohesive narrative, including two key areas: enabling digital transformation without compromise and accomplishing the mission of delivering the entire portfolio as a service through HPE GreenLake. We implemented a virtual engagement model for analysts and media pre-show, created an elite VIP experience for personalized interactions in Las Vegas, showcased HPE's position as a market leader in the cloud market, and facilitated clear storytelling by connecting media with executives from across the organization.
Overview
Results – What We Achieved
HPE Discover was an enormous success, not solely due to media coverage, but because every objective was achieved across all communications channels. CEO Antonio Neri summarized it best in his email to the communications team: "As a company we could not be more proud. We showed up as ONE company, with ONE consistent vision and strategy that we have been executing on the face of all the uncertainties. What I said on stage was clearly felt on the show floor: we are different company. From the HPE Brand and GreenLake, to the experience of our products, solutions and services ….. to the people, our values and what we stand for."
130
Reporters
100%
Objective completion
Overview
Results – What We Achieved
130
Reporters
100%
Objective completion
Awards & Creds
Because sometimes it is all glitter and gold…
PRovoke SABRE Awards
Tradeshow Award
2023