Our Work
Budweiser Bring Home The Bud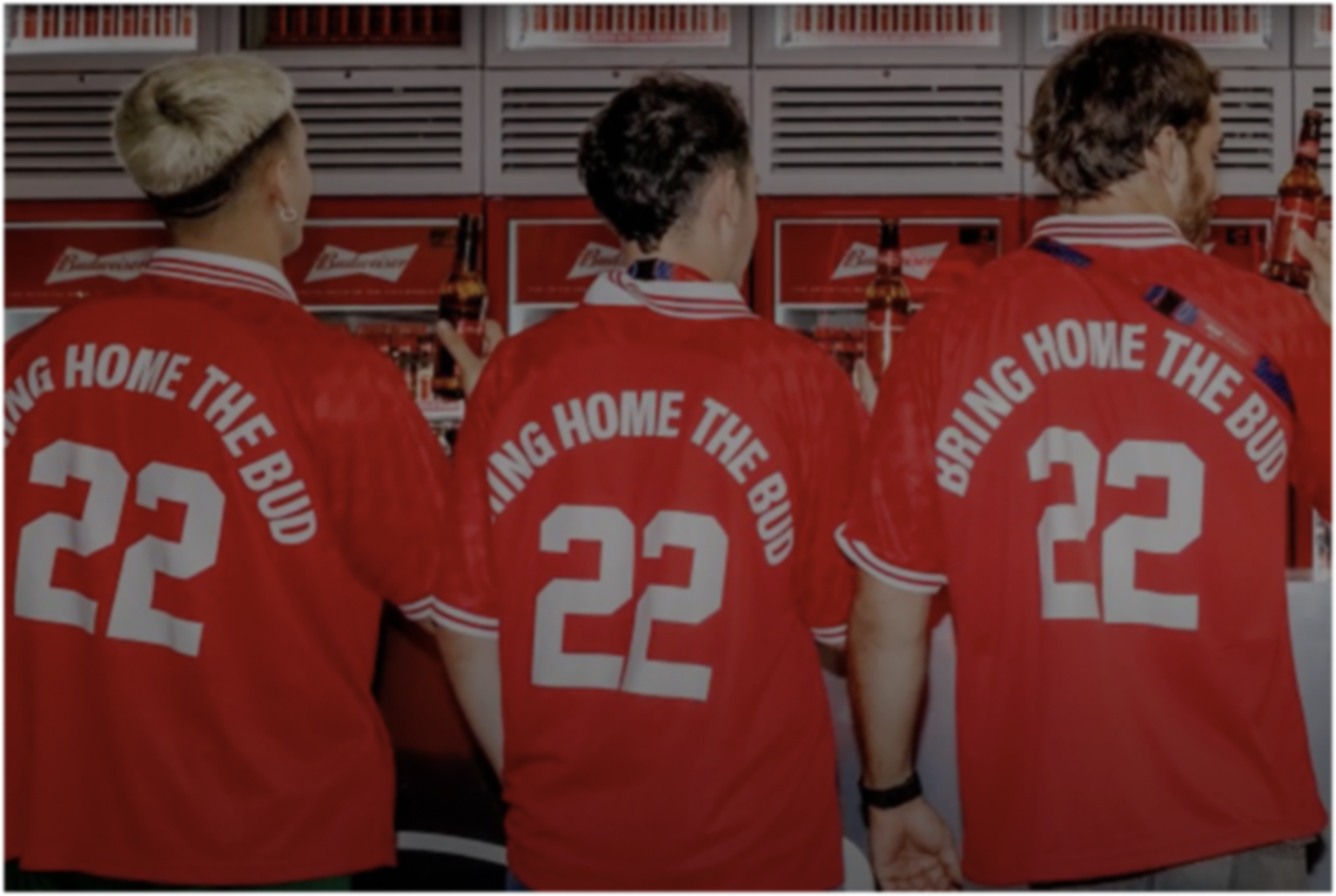 Overview
Budweiser's World Cup pivot drives double digit growth
What: Budweiser as a brand has always been synonymous with the World Cup – having been an official sponsor since 1986. And beer has always been synonymous with the fan experience and celebrations surrounding the game even longer. Much to our surprise, two days before the Cup kick-off, beer was banned from being sold to fans in- and around the stadiums in Qatar.
With that, Budweiser was left with a warehouse full of beer that could not be sold. And a global marketing and experiential plan, four years in the making, completely turned on its head.
We couldn't let this opportunity go to waste. So we flipped the script and announced that we'd give away all of the would-be World Cup beer to whichever country won the Cup. It wasn't just about re-mobilizing a behemoth plan and global organization. But also about galvanizing fans around a new movement called #BringHomeTheBud
How: The internet and news media went into a frenzy as the word spread that beer was going to be banned at the World Cup in Qatar. With a simple tweet acknowledging the "awkwardness" of the situation, we made our first move. Shortly after, we announced that the winning country would get all the Buds.
After media picked up our retort, we doubled down by telling the world that all of the World Cup beer would go to the winning country. Then, we turned ordinary beer shipping containers into billboards dropping them in city squares across 7 countries and 4 continents – a highly shareable and visual demonstration of what was at stake.
When teams won, we delivered even more beer taking over major landmarks with localized messaging. And then in-stadium, we forced our way onto fieldboards that were seen over the Cup's broadcast. After the cup was won, we upheld our promise and took to the streets of Argentina's victory celebration with 1MM+ free beers.
Overview
The Results – What We Achieved
The campaign became a cultural movement, driving brand fame and resonance with young LDA adults. Media coverage was truly momentous and widespread globally: everyone from ESPN to Sky Sports, The Guardian, and NPR took part in the conversation. SNL did a skit about it. One Argentine fan even got a tattoo of it. And scores of Ecuadorian fans even chanted for it during their Cup match.
Budweiser stayed true to its promise of making the World Cup an unforgettable experience for consumers around the world. Over 1.2M coupons for free beer were distributed to legal drinking-age Argentinians in the two weeks following the team's win, and local alcohol delivery services tracked a 400% increase in orders compared to the year prior. Compared with pre-kick-off deliveries, Ze and TaDa reported a combined 34% increase in ice-cold Budweiser deliveries in the country. Budweiser's agile efforts proved successful, with net revenue growing by double digits, showing the strategic pivot made a lasting impact on consumers around the world.
255B
Impressions
$400M
In Earned Media
1MM+
Social Media Mentions
#1
Share of Voice
Overview
The Results – What We Achieved
255B
Impressions
$400M
In Earned Media
1MM+
Social Media Mentions
#1
Share of Voice
Awards & Creds
Because sometimes it is all glitter and gold…
Cannes Lions
Titanium Lion
2023
Cannes Lions
PR: Real-Time Response - Silver Lion
2023
Cannes Lions
Creative Strategy: Market Disruption - Bronze Lion
2023
Clio
Integrated - Gold Clio
2023
Clio
Social Media: Real-Time Response - Gold Clio
2023
Clio
Out of Home: Ambient - Gold Clio
2023
Clio
Public Relations: Real-Time response - Silver Clio
2023
Clio
Experience/Activation: Guerrilla - Silver Clio
2023
D&AD
PR - Reactive Response
2023
One Show
Silver - Social Media: Social Post - Real-time Response
2023
One Show
Bronze - Out of Home: Brand Installations
2023
Shorty Awards
Global Campaign
2023
Shorty Awards
Launch Campaign
2023
Shorty Awards
Real Time Response
2023
Shorty Awards
Wine, Beer, Spirits
2023