Our Work
Aflac Close The Gap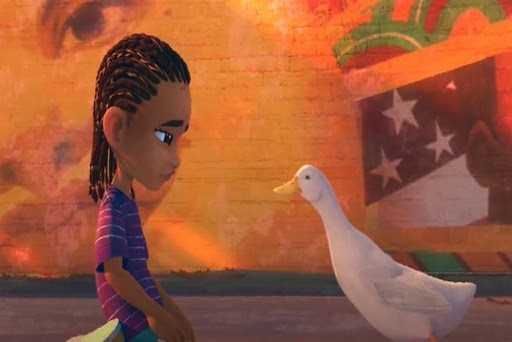 Overview
Drove consumer awareness with Purpose
What: Launched a multifaceted campaign — using elements such as a short film, deep national research and grant programs— to educate, support and advocate around the critical and rising issue of medical debt,
including its disproportionate impact on communities of color and those in underserved, under-resourced communities.
How: The focal point of the campaign was the brand's first animated short film, The Park Bench, scored by Nas and developed by Black creators, where Aflac's duck brings joy to a family struggling through the father's sickle cell diagnosis and shows their journey to recovery. The film was an official selection at Brand Storytelling 2022, an official Sundance Film Festival sanctioned event. 
Overview
A short film that sheds light on the wealth and health gaps that exist across communities
In January alone, Aflac earned nearly 500M impressions, with nearly 90 earned placements in national outlets including AdWeek, Forbes and local newspapers, such as Kentucky's Harlan Enterprise. Aflac successfully raised awareness around the critical issue of medical debt and its disproportionate impact on underserved communities. Our work has helped support a 35% increase in sales in Q1 of 2022.​
500m
earned impressions
90
earned placements in national outlets
Overview
A short film that sheds light on the wealth and health gaps that exist across communities
500m
earned impressions
90
earned placements in national outlets
Awards & Creds
Because sometimes it is all glitter and gold…
The Drum
Best in Brand Purpose
2022
PRWeek US Awards
Best Brand Film
2022