By Susie Hughes
On Nov. 9, Allison hosted a roundtable with our partners at Innovation Partnership, a resource and knowledge-sharing organisation with an esteemed membership from leading businesses across multiple industries.
MIT Managing Director Dan Whitney led the discussion, titled 'Innovation in Storytelling: Applying new technology to the ancient art of telling engaging stories'. Kirby Nardo, former comms leader for both Binance and Molson Coors, and Sana Rahman, global comms director for Wise Plc, joined him. 
Evolving narratives 
Dan set the stage by giving a fundamental overview of how the ways brands tell stories have changed with the advent and evolution of different types of technology. However, at their core, great stories have things in common: interesting characters, a challenge to overcome and a resolution. He encouraged organisations to understand the customer journey is not linear. People will gather information from a wide range of sources at varying intervals. Brands should therefore think about storytelling as something built over tim. Much like the way a showrunner devises the story arc of a hit TV show over several seasons.  
Revolutionising the norm 
Sana followed Dan with examples of how Wise has rethought the ways it brings products and ideas to consumers. She shared an example of a physical event that allowed visitors to 'travel the world'. The event showcased how Wise helps people manage money overseas. This emphasised that sometimes brands don't necessarily have to employ the latest and greatest technology to show innovation in how they tell stories. Rather, it's about determining if there's a way to make a change in how things have typically been done. In this case, a digital-first company going 'offline'. 
She also highlighted the channel in which a brand chooses to share its story shouldn't be an afterthought. It should be part of the message. Your story can lose authenticity with audiences if it's not aligned with where and how they expect to receive this information. Otherwise your target simply won't come across it at all.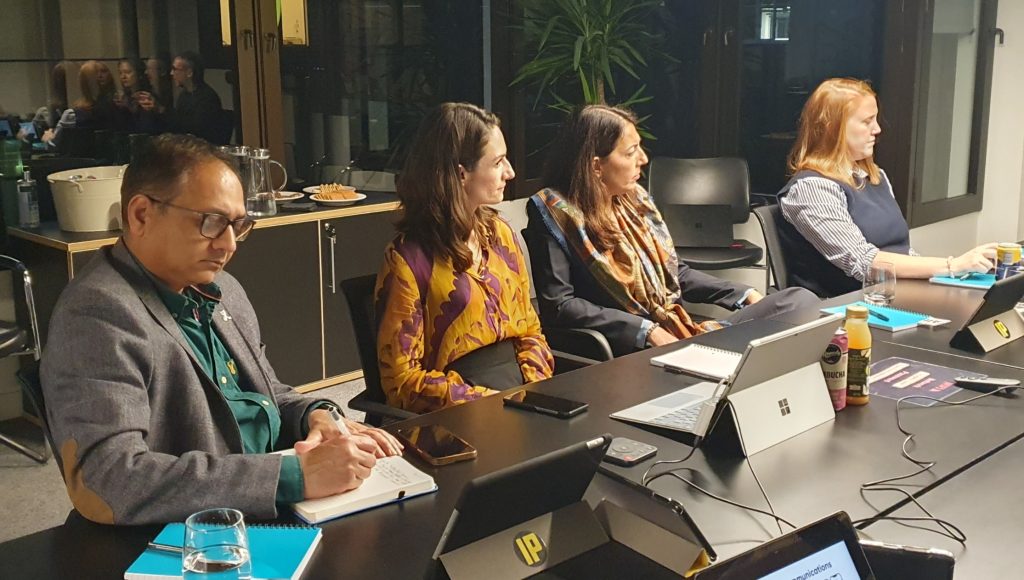 Behind the Blockchain 
Our final speaker Kirby shared some examples from her time at Binance. During a transitional period when the brand was keen to continue to foster its passionate community, it also wanted to engage with new audiences by demystifying crypto and blockchain. To do this, Binance launched an easy-to-use AI-powered NFT generator that allowed people to create their own unique digital products. An immensely popular tool, it told a story that Binance and its products were fun, relevant and – most importantly – accessible.  
Automating narratives 
Kirby also shared a way generative AI can be part of storytelling. As a global brand, Binance has messages to share across multiple markets, but translation and localisation slowed down dissemination. The team realised AI tools could help with the first pass of translation. It would speed up the process and leave the international teams with only tweaking to do. This gave the comms and marketing teams more time to focus on the message and the story.  
A lively discussion followed the presentations. Both online and offline attendees engaged in conversation. Topics included the importance of doing the foundational work of researching audiences (never make assumptions!); if every brand has a story (yes!); and how to align what brands want to say with what people want to hear (visibility, consistency, thoughtful choice of channel).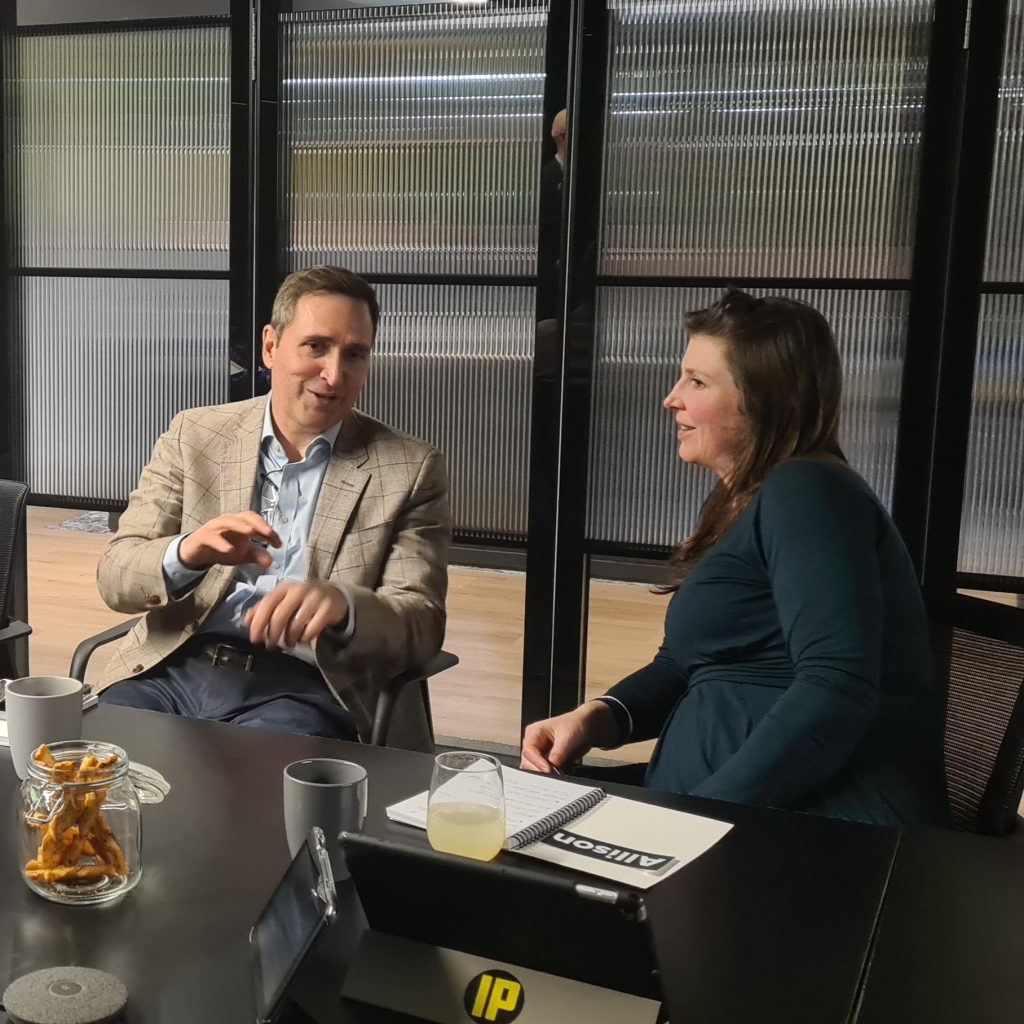 Dive into the untold
We also discussed how storytelling differs from large legacy brands to small companies. Newer organisations often have more of a test-and-learn approach, whereas older brands can be afraid to disrupt things too much. However, with the right data and insights, even brands that believe their story is well-established can find new tales to tell. They can find new channels for engagement and ways to balance the past with the future.  
We'd like to express a heartfelt thanks to our speakers and attendees, and to Innovation Partnership, for sharing their valuable insights. We look forward to continuing the conversation. If you'd like to find out how Allison can help you tell great stories for your brand, please get in touch!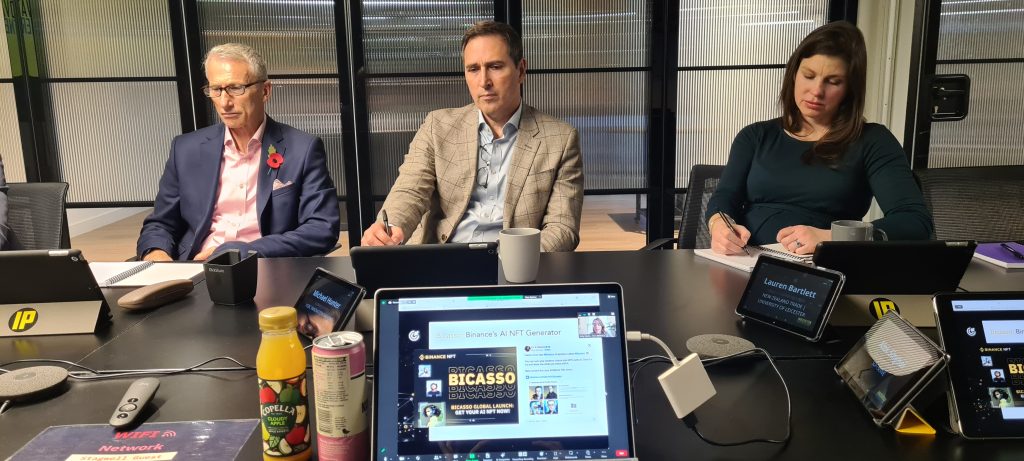 Susie is an Executive Vice President in London with 18+ years' experience in communications and public relations. Susie has held both account leadership and business development roles in the US, UK and Asia.