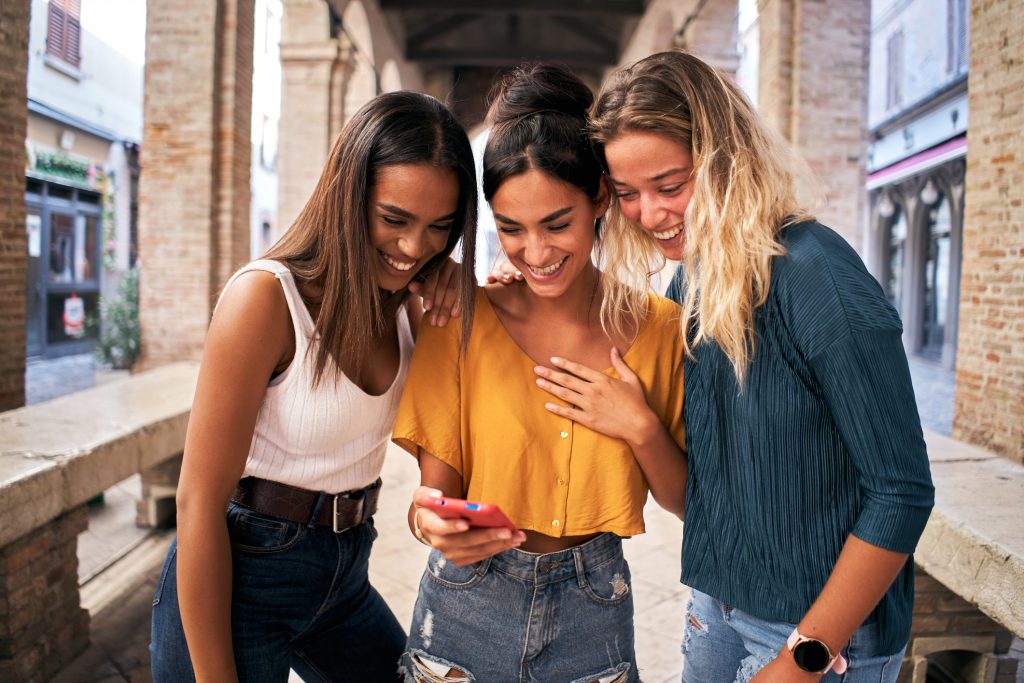 By Cameron Davis-Bean
If you're building a brand channel on TikTok, you know how time-consuming it can be to create all of your own content.  
One of the most effective strategies for filling your brand's TikTok content calendar with a steady stream of high-performing content is to assemble a group of creators to produce the content on your behalf.
If you haven't started your brand's TikTok channel yet, start here: "TikTok for Brands: How to Start a Channel"
Why a TikTok creator collective works for brands
User-generated content helps keep a TikTok-native look and feel, which audiences tend to respond well to because it's not immediately obvious they're watching an ad.
In several cases for our clients we've seen lower cost per conversion with UGC compared to more traditional ad creative.
You can create a two-way street with your creators, encouraging them to pitch you ideas for content based on what's performing well on their channels and trending content they see. They help expand your team and become your eyes and ears on the platform.
With a group of roughly 5-15 creators, your channel will benefit from a variety of content while still maintaining a consistent cast of characters for your audience to relate to and identify with your brand.
When purchasing user-generated content from creators, the content is published to your brand channel, not their creator channels. That means you can negotiate lower rates for the content because you aren't paying to reach their followers. This is ideal on a platform like TikTok, where follower count is less of a determinant of reach, and good content can earn wide distribution in the algorithm even if your brand doesn't have a large number of followers yet.
As the brand, you can retain creative direction and a degree of control through the creative briefs you share with your creators and the review and approval process. With UGC, you control the publishing, so there's no risk of something going live that you're not completely satisfied with.
How to assemble a TikTok creator collective for your brand
First, come up with a target budget and your ideal number of creators and posts.
If you aim for three posts per week in your first year, for example, that's about 150 posts total.
Research which creators already talk about your brand. To ensure the content is authentic, you want to find creators who legitimately use and love your product or service.
If you want to launch something new, or you have a tough time finding existing customers, you can also reach out to creators to have them trial your product, then go ahead with a contract once they're ready to be true advocates.
Evaluate creators based on multiple factors:
Will their content stop your target audience from scrolling past? Visual hooks, audio hooks, storytelling, camera presence, pacing and editing skills are all important things to look for here.
A creator's follower count is not necessarily the most important metric, especially if you're targeting a niche. If they have grown a significant following, it's a good sign their content resonates. But don't write off up-and-coming creators. Sometimes they can become the best partners for your brand.
Engagement on a creator's videos can be a good indicator of performance. If you see large numbers of comments, shares and saves, that's a positive sign.
The creator's personality and professionalism (or that of their agent/team) in dealing with you, the brand, is also a critical factor to consider. You're going to deal with them on a regular basis, and the reality is some are easier than others to work with. You may find in some cases the juice isn't worth the squeeze, and it's better to walk away before getting tied up in a long-term contract.
Set yourself (and your creators) up for success
Once you have the team assembled, I highly recommend holding a kickoff call with the entire group. This is a great chance to start forming a team dynamic and orient them to your brand, the content pillars you have mapped out, how the briefing process will work, and expectations for content reviews, any legal requirements, etc. For bonus points, set up a group chat and touch base weekly with your crew to keep them engaged.
As you go along and start to get into a groove with your creator collective, keep the lines of communication open. Share performance trend data with them to give them an idea of what is working well and where they can improve. They'll appreciate the feedback, and it will help them meet your expectations the first time, avoid reshoots, and build a stronger relationship over time.
Keep an eye out for new talent
New creators join TikTok daily, so I always recommend keeping an eye out for new potential members for your collective. The easiest way to do this is to simply bookmark a video when you come across an interesting creator on your For You page. A more formal approach is to conduct a monthly social listening report, taking note of new and notable creators as well as which videos in your niche gained the most traction, emerging topics and trends.
Looking for help?
If you want to establish a creator collective for your brand, but you need help, let me know! We can set up a program with varying levels of support to help you reach your goals. Feel free to reach out any time: [email protected]
With over a decade of experience building connections between diverse audiences, Cameron Davis-Bean helps clients solve complex business problems by bringing them closer to the people they serve. Driven by curiosity, Cameron builds integrated marketing programs that remix best practices with bespoke insights for each brand.