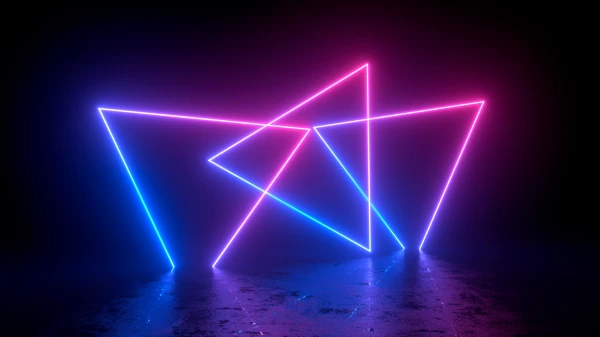 By Paul Sears and Jennifer Yellin
I feel like every time I see a new celebrity's marketing scheme pop up in the headlines, my first reaction is skepticism… "Stay in your lane – focus on making movies." But I should give them the benefit of the doubt. After all, some celebrity-driven brands have real staying power. I recently had a conversation with a close colleague – Jennifer Yellin, senior vice president & U.S. managing director at our sister-Stagwell agency, HarrisX (previously Northstar Research Partners) – and we realized celebrity-owned spirits brands have really exploded the past few years. From George Clooney's Casamigos tequila to Bob Dylan's Heaven's Door whiskey, dozens of new entrants have crowded the space.
We discussed what differentiates a celebrity spirit brand with true staying-power from something that proves to just be a flash in the pan. We agreed successful brands win with a "love triangle" – authentic three-way values alignment between celebrity, product and consumer. Let's look at a few brands that successfully, and some less successfully, connected all three dots.
Perhaps to set the table, we should start with a fail. This one has received significant coverage and can be found in nearly every list of failed celebrity alcohol beverage collaborations: Mariah Carey's 2010 misadventure with Angel Champagne. At first blush (pun intended), this seems like it could be a great premise – the "Songbird Supreme" who is known for her glitzy and glamorous lifestyle. Champagne and glamor – a perfect fit, right?. Yet she's on record saying she doesn't even consume the category because it hurts her throat. Priced at $1,500 a bottle yet receiving mostly awful reviews, the brand barely treaded water until it eventually just quietly disappeared into the night. Beyond a few interviews and having her initials in the product name, she appears to have been nearly absent from any marketing. Maybe for the best, given that she wouldn't even drink it herself.
By contrast, many celebrity-spirits have been wildly successful. Take Aviation Gin. Ryan Reynolds acquired a stake in 2018 and then sold to Diageo in 2020. Of course everything Ryan Reynolds touches turns to gold, from "Deadpool" to AFC Wrexham. Spirits should be no exception. First off, he didn't just invest. He also jumped right in as spokesperson, allowing him to bring his debonair-everyman vibe and effortless wit into the marketing. On the homepage, he says: "I've tried every gin on the planet and Aviation is, hands-down, the best." His own creative agency, Maximum Effort, makes the advertising. And he handles the product placement. Aviation Gin showed up in "Deadpool 2," and his soccer team wears the patch on its kit. It helps that the product is good – consumer reviews have been reliably strong across Drizly and other points of sale. And I like it too, so that counts for something right?
The magic is in the values-alignment. Reynolds infuses his brand into the product like so much juniper and cardamom. Watching "Welcome to Wrexham" on Hulu, it's amazing to see how many football fans appreciate his approachably hilarious comedic sensibilities – truly a superhero for the rest of us. That same vibe translates directly into the product brand. The website is full of vignettes bringing the story to life, while the social team extends it with employee stories, ingredients and recipes. Contagious highlighted that in just two years, Aviation increased sales 540% and doubled revenue, contributing to category sales growth and leading to a mid-nine-figures sale to Diageo in 2020. From unknown to unstoppable, the love triangle helped make Aviation a market leader.
Likewise, Cardi B recently struck a chord with Whipshots, a vodka-infused non-dairy whip cream. At launch Cardi B said: "Whipshots matches my style – over the top, sexy, unique… Whipshots is Cardi in a can." At launch in 2021, the first e-commerce orders sold out in minutes. Within a year, PR Newswire reported the brand had shipped more than 60,000 cases to 10,000 retailers in 23 states. Promotional videos on Cardi B's TikTok garnered tens of millions of views, igniting and connecting the passion points between the musician, the product and the consumer.
As Jennifer and I prepare to launch our own acting careers (Jennifer: "I'll stick with stand-up comedy!"), we dream of successful spirits launches as well. Our eyes are now on Brad Pitt, who debuted his new The Gardener gin at Cannes. Pitt's big-name master distiller also manages two of his wineries. Will "true, bold, unexpected" French Riviera Gin evoke the same feels we got watching Benjamin Button or Moneyball? Or will it leave us with a taste we just don't recognize? Time will tell.
As we design and build brands at Allison+Partners and HarrisX, we're obsessed with the love triangle. Together we developed V.I.T.A.L. – a framework to bring customer values directly into the brand strategy and marketing plan. The "A" in that acronym stands for "Alignment" – the ability for the market to see their own values in the brand's actions.
Understanding the alignment between brands and consumers is central to building a strong brand, whether it's owned by a celebrity or by shareholders. It's crucial that the end customer's goals, aspirations and values are reflected in every decision the brand makes: from products and packaging, to partnerships and promotion. We're certainly no Ryan Reynolds, but we know that closely studying the intimate relationships between consumers and the brands they love ultimately allows those values to be much better aligned.
Learn more about our Brand + Engagement Strategy: https://allisonbrand.agency
Paul Sears is Managing Director, Brand & Engagement Strategy. With 20 years in advertising, brand and marketing strategy, Paul spends his time helping clients sharpen their strategic focus – at the brand level or for individual products and campaigns.
Jennifer Yellin is SVP & Managing Director, US HarrisX/Northstar. Jennifer has nearly 25 years supporting clients with strategic marketing research insights, conducting both qualitative and quantitative research to better understand the drivers of consumer choice and behavior.