WELCOME TO THE "NEW NORMAL" FOR B2B STORYTELLING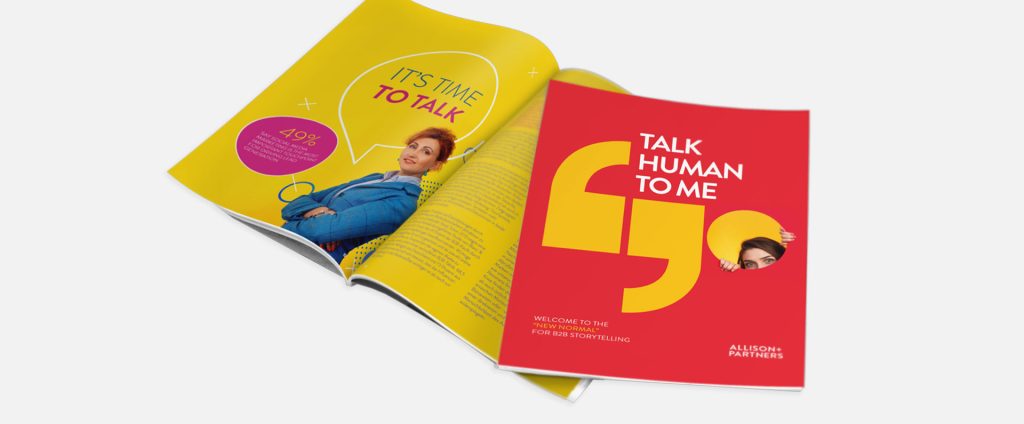 In the marketing world, it's commonly said brands must innovate or die. This is truer now than ever before.
As empathy, trust and care become increasingly vital brand currencies, it has never been more critical for B2B brands to connect with customers on a human, emotional level. We surveyed B2B marketers to find out how this trend is evolving.
As it turns out, while B2B brands know their goal, many are struggling to progress. Here we explore the challenges to talking 'human' and offer our insight and advice on how to move forward.

DOWNLOAD OUR REPORT TO LEARN:
The state of play: How effectively B2B brands are currently at speaking human
The common challenges marketers are facing and how to overcome them
Implications for the future: how should you talk human?
HOW SHOULD YOU TALK HUMAN?