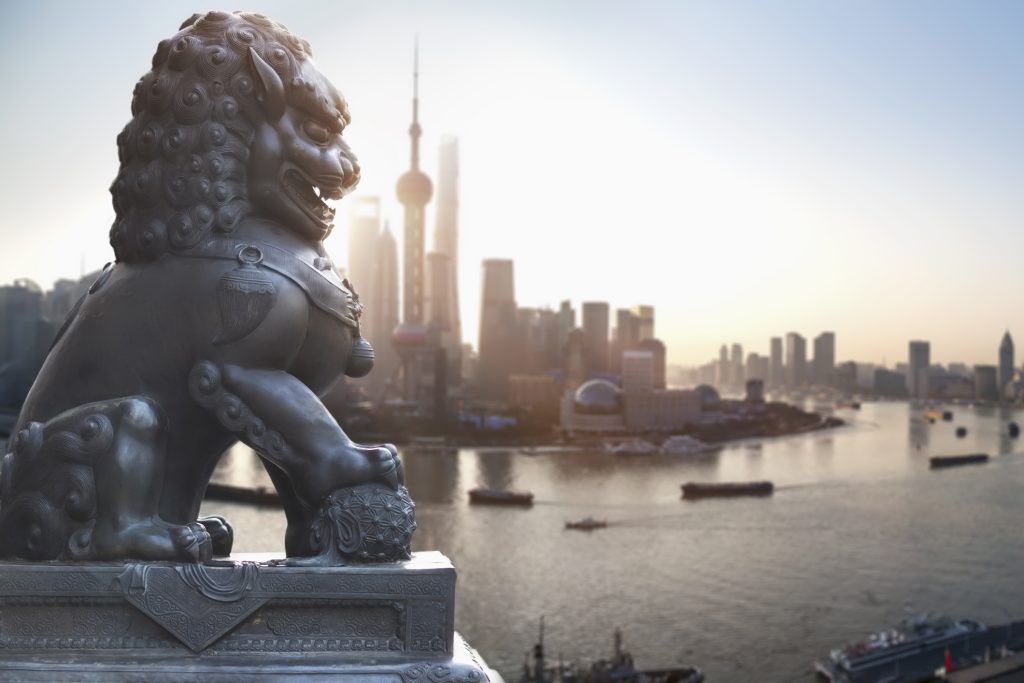 By Jerry Zhu
Heritage brands in China have decades – and in some cases, centuries – of history. They hold a unique position, commanding admiration for their storied legacy and reliability. However, in a rapidly changing market landscape, these brands face the challenge of staying relevant and connecting with younger consumers.
To achieve true transformation and revitalize their essence, heritage brands must embrace a comprehensive approach to innovation. This approach encompasses mechanisms, strategies, products and distribution channels, with marketing serving as the culmination of these broader endeavors.
To gain insights, we explore three noteworthy cases that exemplify the journey of heritage brands and shed light on the path to holistic innovation.

1. Dadong vs. Quanjude – Innovation and Challenges in the Culinary Sector
In the world of Beijing's roast duck, Dadong Roast Duck has emerged as a formidable competitor to the century-old brand Quanjude. Dadong's success can be attributed to its innovative approach, setting it apart from the traditional norms of the industry.
Dadong's roast duck stands out due to its exceptional taste. The introduction of the concept of "crispy but not greasy" revolutionized the heavy and oily nature of the dish, offering a light and crispy texture, accompanied by the delightful aroma of fruit wood barbecue. This modern twist on traditional Beijing roast duck caters to the preferences of contemporary palates, marking a new era for this classic dish.
Continuous innovation has been key to Dadong's success. Beyond its signature roast duck, Dadong has expanded its menu to include a range of unique, health-conscious and tasty dishes. The brand is now synonymous with innovative Chinese cuisine.
Dadong's marketing is effective and thematically aligned with the innovations at the heart of its product offering. Founder Mr. Dadong appears frequently in major fashion magazines and prominent food events, challenging the stereotypical image of a Chinese cuisine chef and aligning perfectly with his restaurant's modern and innovative identity. Dadong's image also has benefited from news reports of its celebrity dining guests, including Michelle Obama and Shinzo Abe.
In contrast, Quanjude, a heritage brand deeply rooted in tradition and state ownership, appears hesitant to embrace change. Media coverage on Quanjude Group implies a lack of progress and ambition. Articles highlight the opening of only three to five new stores in 2023, the company's underwhelming financial performance and the resignation of several executives.
Quanjude has not kept up with changing consumer preferences, and it struggles to demonstrate innovation through its operations and services. As a publicly listed company, Quanjude has faced scrutiny from investors, with questions arising about the early closure of its prime location stores at 8 p.m. Responding to feedback, Quanjude has adjusted its closing time to 9 p.m., but this still falls short compared with competitors that close even later.
This case exemplifies the journey of heritage brands and emphasizes the importance of establishing solid operational processes, products and services before innovating on marketing strategies. Sustainable solutions cannot be achieved through merely adopting superficial marketing tactics without addressing core business issues.
2. Lessons from the Local Evolution of a Global Sportswear Brand
The journey of Italian heritage brand FILA offers valuable insights into the evolution and reinvention of storied brands. Previously struggling in China, FILA underwent a transformative phase following Anta's acquisition of its China business, carving out a distinct market position by blending Italian heritage with a fusion of fashion and sports. This strategic repositioning, coupled with international design collaborations, ensured product excellence and met Chinese consumers' demand for fashion-forward sportswear.
FILA's triumphant resurgence in the Chinese market owes much to Anta's astute business maneuvers, and the business results have been remarkable: FILA's sales in China skyrocketed from a modest 18.4 million yuan in 2009 to an astounding 21.8 billion yuan in 2021. FILA proudly claims its spot as the fifth-largest sports brand in China, with revenue surpassing the 20-billion-yuan milestone and trailing only Nike, Adidas, Anta and Li Ning.
FILA's marketing prowess is evident in its innovative global partnerships with esteemed fashion brands, such as Y/PROJECT and MAISON MIHARA YASUHIRO. These collaborations enabled FILA to tap into the intersection of art and sportswear, capturing the brand's pioneering spirit. Celebrity endorsements played a crucial role, with influential internet personalities like Liu Genghong and health-conscious fashion embodiment Zhang Junning driving online sales growth and market resonance.
However, by 2023, FILA's growth rate faced challenges. When compared with industry giants Adidas and Nike, FILA's brand heritage and core competitive offerings fall short. Anta's annual report revealed a lower R&D expenditure ratio of 2.3% compared with around 5% to 8% invested by its competitors in research and development.
To sustain its ascent, FILA may need to further develop its hybrid of sports and fashion while prioritizing product innovation and technological advancement. By addressing these areas and increasing investment in research and development, FILA can solidify its market position, continue its growth trajectory and remain true to its Italian heritage.

3. Pechoin's Beauty Transformation Journey
Pechoin is a Chinese skincare brand established in 1931. It embarked on a transformative journey to overcome competitive challenges that began in the 1990s, when foreign cosmetics giants first entered China. Undergoing restructuring in 2000, Pechoin attracted industrial capital and professional teams to set a new course for brand transformation. Defining its strategic positioning was the first step: leveraging brand assets, fashion trends, and embracing "Oriental aesthetics" and "herbal skincare" as core values.
Pechoin's product development combined modern technology with traditional oriental herbs, creating a range of products and packaging that exuded freshness and vitality. By capturing the essence of heritage brands in this beauty-centric era, Pechoin garnered admiration and attention from the industry and consumers. The brand also prioritized co-creation and research, :llaborating with consumers, social influencers and industry experts to meet their evolving needs and expectations.
Pechoin has employed various social media marketing tactics targeting young consumers, including Weibo marketing activities, live broadcasts, viral marketing and establishing a presence on popular video platforms. Notably, the brand produced impactful marketing campaigns, such as "The biggest enemy is time," employing innovative visual storytelling to foster a closer connection with consumers.
Despite earning a spot on the "Top 50 Most Valuable Global Cosmetic Brands List" for four consecutive years and being the only Chinese brand in the top 15 for two consecutive years, Pechoin faces a critical challenge. It lacks standout products that can match the impact of competitors like SK-II's miracle water or Lancôme's little black bottle. While attention-grabbing marketing and alignment with domestic trends raise awareness, exceptional products are crucial for long-term consumer loyalty. Pechoin must invest more in research and development to create captivating skincare solutions.
To secure a stronger foothold in the industry and embark on the next century, Pechoin must continue its journey toward product excellence. Leveraging its strengths and addressing gaps in its offerings, Pechoin needs to offer compelling, scientifically validated skincare products that resonate with consumers and further establish its position as a leading Chinese brand in the global beauty industry
Conclusion
These three cases demonstrate a four-step approach that heritage brands should adopt for success:
First, establishing the right operational systems is crucial. A system that fosters shared responsibility and benefit among founders and professional managers will share the load and encourage all to contribute wholeheartedly to the brand's success. Sometimes, heritage state-owned brands can be rejuvenated by the inclusion of social capital and professional managers.
Second, strategic positioning is key. Heritage brands carry the legacy and heritage of their brand histories, which can be valuable assets if used effectively. However, it can also be a double-edged sword – used well, legacy can enhance the brand, but mismanagement can turn it into a liability. Therefore, management teams should adapt to the current trends while being mindful not to distort the brand's essence. If the assets of the heritage brand cannot be optimally used, it may be worth considering establishing a new brand and starting fresh.
Third, product excellence is paramount. No matter how compelling the brand story is, it is ultimately brought to life through exceptional products. Increased investment in research and development is indispensable to create truly valuable products and establish a distinct competitive edge. Without high-quality offerings, even substantial marketing investments will fail to retain loyal customers, leading to a temporary influx of traffic that does not result in long-term customer retention and loyalty.
Lastly, innovative marketing is indispensable. Brands must have a deep understanding of their own identity and tonality. Merely following trends and imitating others will not suffice. Marketing, brand and product form an interconnected entity, with each aspect complementing the others. Only when these aspects are harmoniously integrated can a brand achieve resonance and synergy.
My sincere wish for every heritage brand is that its guardians embrace the spirit of innovation, revitalize the brands' essence and enable heritage brands to be beacons of inspiration within the realm of Chinese domestic products.