Our Work
Budweiser Bigger Picture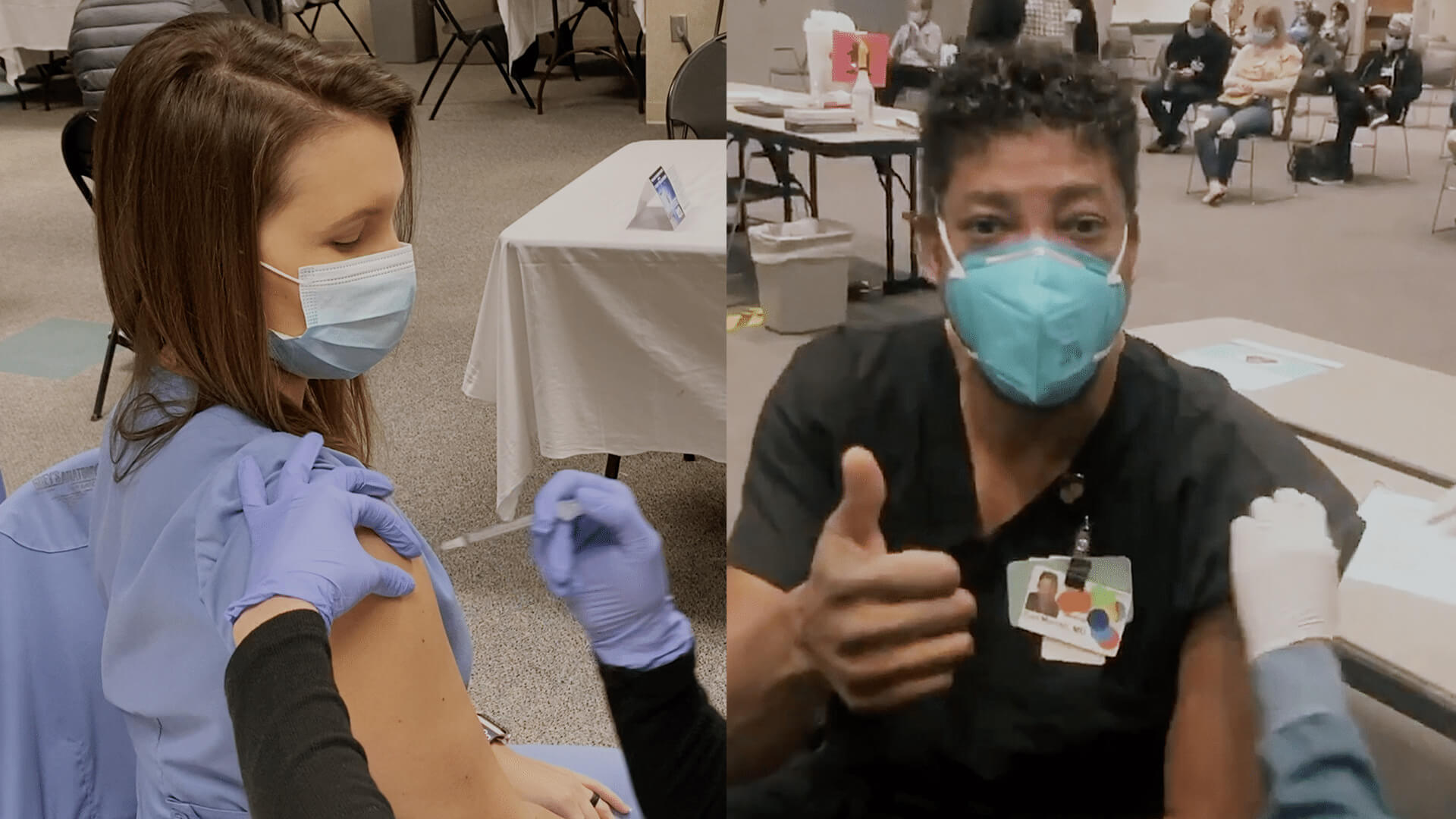 Overview
Changed public perception of the COVID-19 vaccines
What: When the news broke in December 2020 that a COVID-19 vaccine had been authorized for emergency use, Budweiser scrapped its existing Super Bowl plans and decided to take action to help support vaccine awareness and education.
For the first time in 37 years, Budweiser decided to forego its iconic in-game Super Bowl airtime and reallocate its significant ad media spend to help support vaccine awareness and education through a partnership with the Ad Council and COVID Collaborative's COVID-19 Vaccine Education Initiative.
How: To grab people's attention during one of the most saturated advertising periods of the year, we launched the "Bigger Picture" film exclusively on social media two weeks before the Super Bowl so that we could lead and dominate the Super Bowl conversation in media and on social. By utilizing this approach, we drove maximum awareness of our vaccine education message so that consumer engagement was at an all-time high. Our messaging efforts focused on not only raising awareness of Budweiser's decision to forego its iconic in-game Super Bowl airtime and redirect those advertising funds to support vaccine awareness, but to help change public perception about the COVID-19 vaccines on a national level.
Overview
The Results – What We Achieved
Budweiser's decision not to run an ad during the Super Bowl and instead make a multimillion-dollar commitment to COVID-19 vaccines awareness and education is a message that resonated with both media and consumers. Virtually every media outlet took notice, with coverage of our message resulting in more than 32.1 billion earned media impressions, the most of any Budweiser Super Bowl campaign ever. Consumer engagement was equally strong with over 75 million views of the film, with a video completion rate of 25%, and 668K social mentions, the most ever for any Budweiser campaign. The campaign succeeded in changing public perception and generated a 3.2% lift in consumer likelihood to get vaccinated. Numerous news outlets declared that Budweiser "won Super Bowl" and called "Bigger Picture" their #1 pick in Super Bowl ad roundups. All this, without a single second of airtime.​
32.1B
Earned Media Impressions
668K
Social Mentions
75M
Views of the film
3.2% Lift
Consumer liklihood to get vaccinated
Overview
The Results – What We Achieved
32.1B
Earned Media Impressions
668K
Social Mentions
75M
Views of the film
3.2% Lift
Consumer liklihood to get vaccinated
Awards & Creds
Because sometimes it is all glitter and gold…
Andy Awards
Gold: Creative Bravery
2021
Andy Awards
Gold: Idea
2021
Clios
Bronze: Branded Entertainment + Content
2021
D&AD
PR: Reactive Response
2021
D&AD
PR: Public Affairs
2021
One Show
Gold: PR Current Event Response
2021
One Show
Silver: PR Innovation in Lockdown
2021
One Show
Bronze: Health, Wellness & Pharma PR
2021
PRovoke Global SABRE
Top 40 Campaigns of 2021
2021
PRovoke Innovation SABRE
Best in Show
2022
PRovoke Innovation SABRE
Best in Digital/Print Media
2022
PRovoke Innovation SABRE
Best in Social Good/Public Service/Activism
2022
PRovoke Innovation SABRE
Public Service: COVID-19
2022
Webby Awards
Public Service and Activism
2021